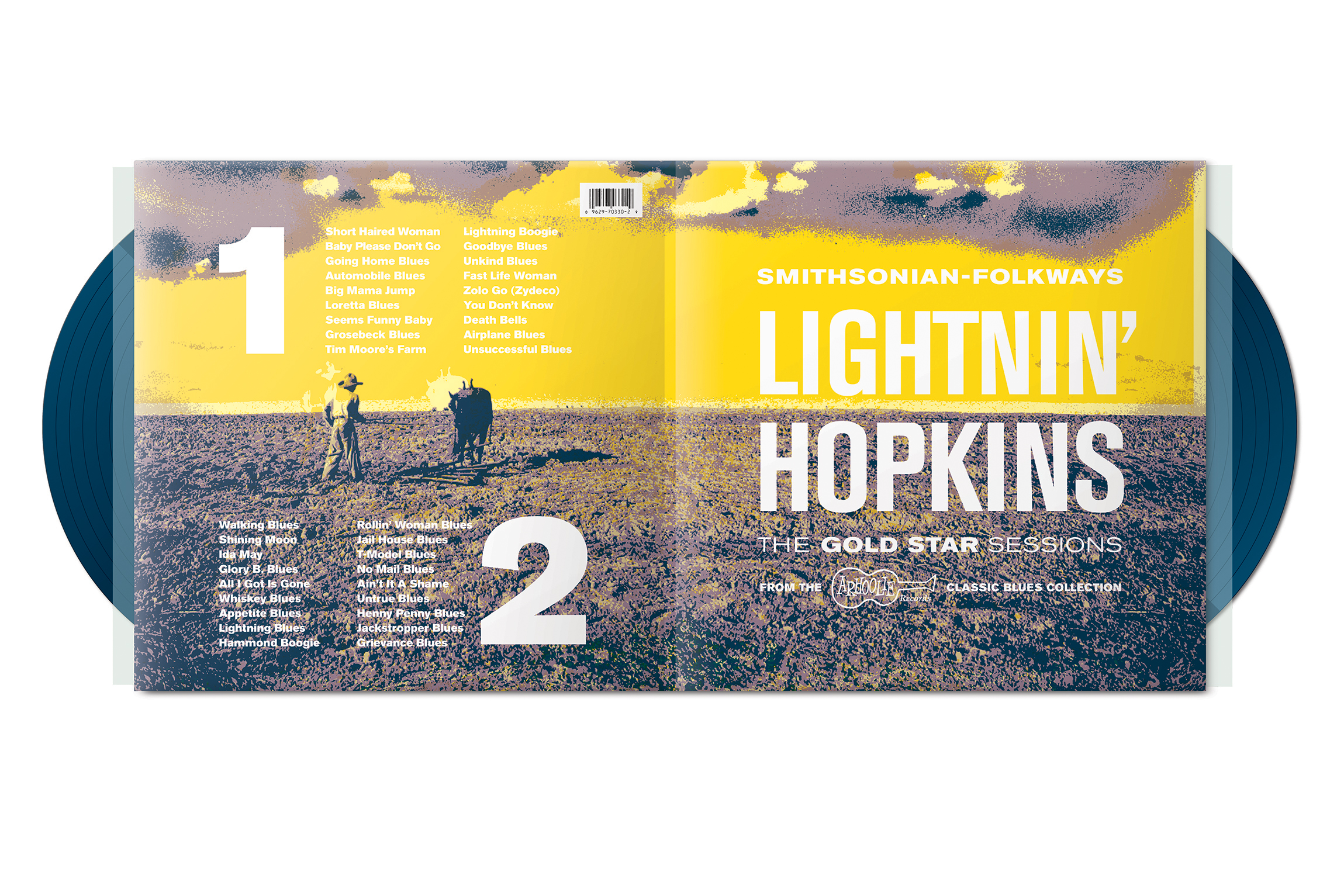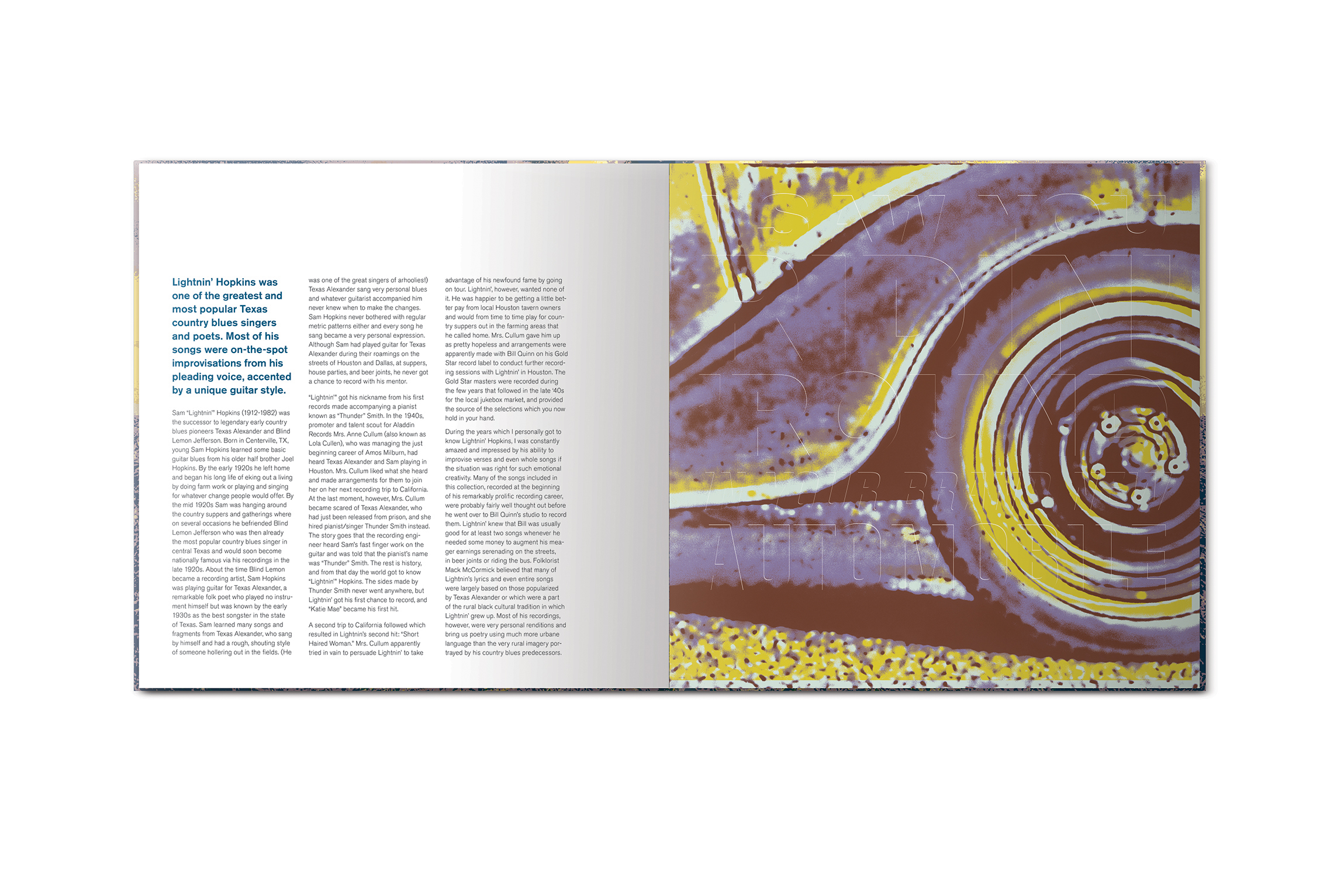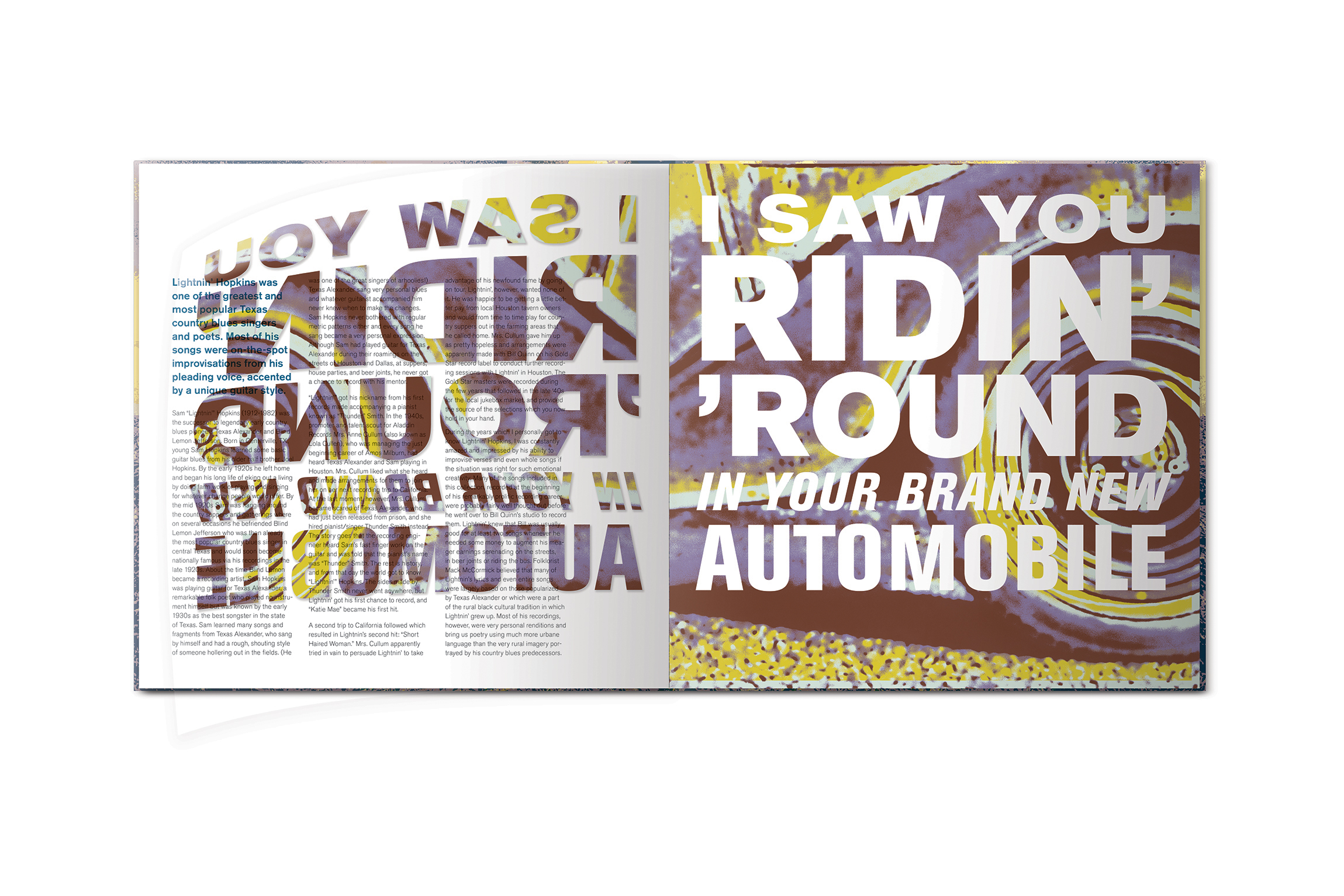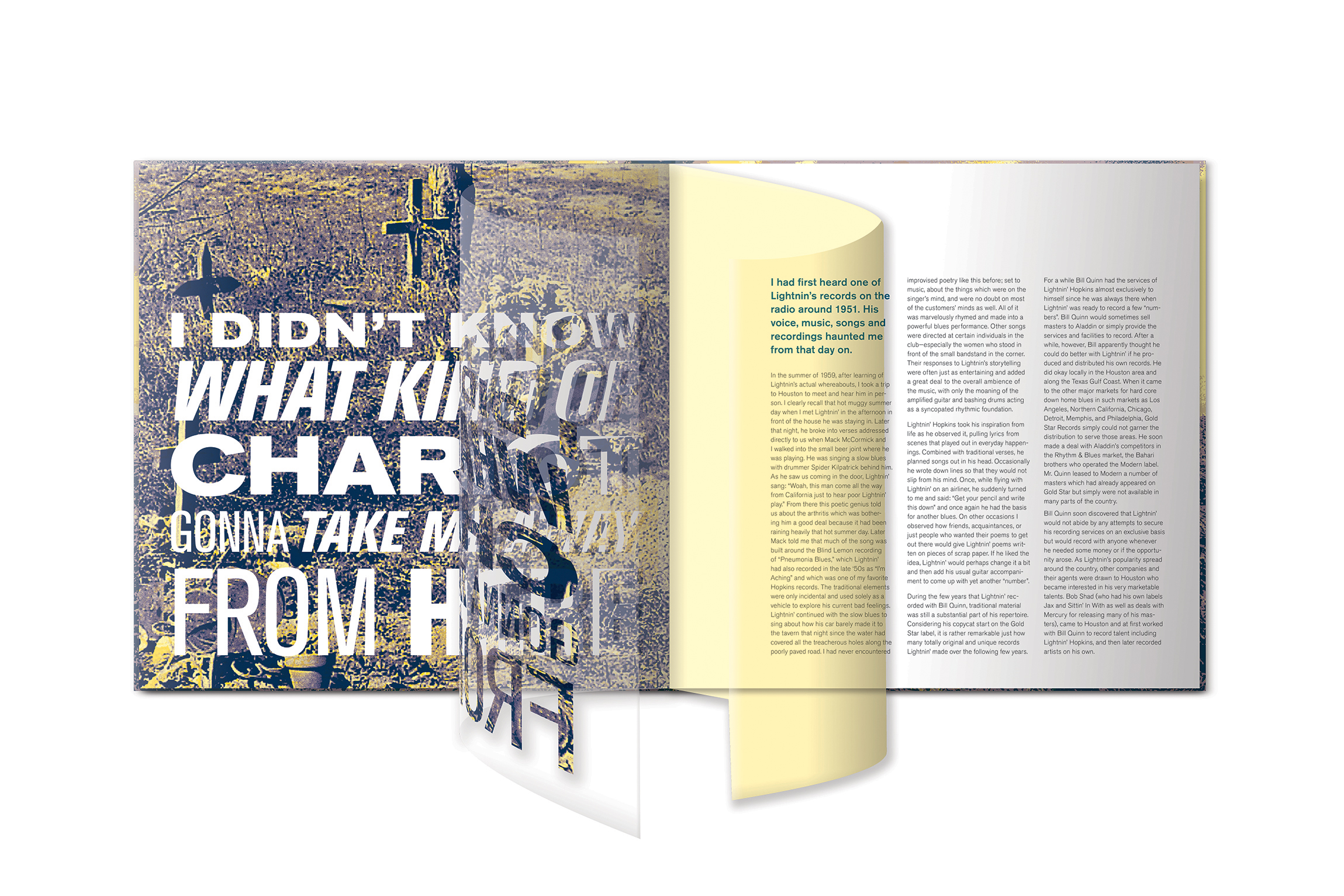 Lightnin' Hopkins: The Gold Star Sessions
Semifinalist: Adobe Design Achievement Awards, 2017
Silver Canonball Award: The Richmond Ad Show, 2018 - Student category
A complete package for a speculative rereleased collection of songs in commemoration of Smithsonian-Folkways' recent acquisition of Arhoolie Records. The package is a double gatefold to accommodate two vinyl LPs, with an attached insert that functions like a book.

Lightnin' Hopkins is considered to be one of the greatest country blues singers of his time. He was known for his ability to improvise songs on-the-spot as the situation allowed, creating new musical stories as they happened. The Gold Star sessions represent the earliest and most authentic recordings of Lightnin's music.

Each spread features a lyric from a song included in the collection. The use of transparencies echoes the way in which Lightnin' pulled words from his environment, the images themselves suggesting the scenery that might have inspired his music.